Exposiciones pasadas / Previous exhibitions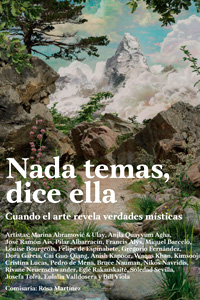 2015
Nada temas, dice ella
Museo de escultura de Valladolid
Valladolid, España / Valladolid, Spain (ES)
El Museo abre por primera vez de manera conjunta sus tres sedes -el Colegio de San Gregorio, el Palacio de Villena y la Casa del Sol - para acoger esta exposición, que propone un acercamiento a la influencia de la espiritualidad, el misticismo y lo sagrado en el arte contemporáneo a través de la obra de veintiún artistas internacionales.
18.11.2015 / 28.02.2016
---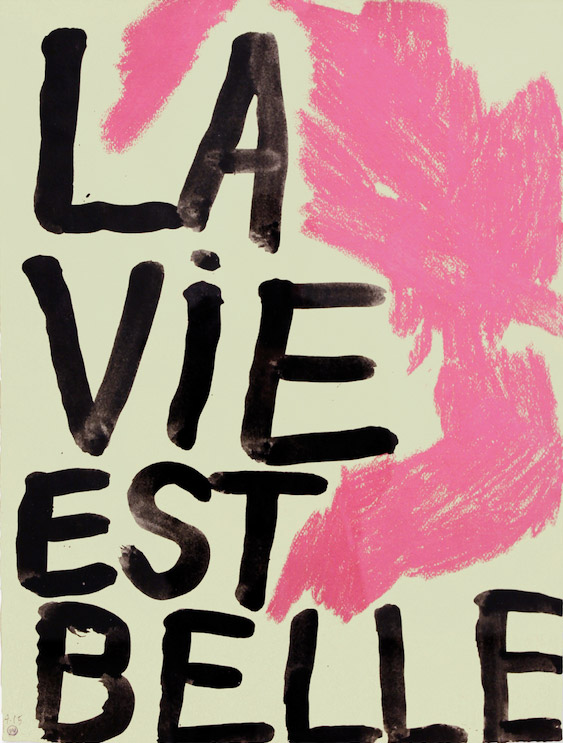 2015
Neighbours III
CAC Málaga
Málaga, España / Málaga, Spain (ES)
Neighbours III (Vecinos III) es una selección de trabajos de artistas de proximidad que tienen a la ciudad de Málaga como referencia. Está compuesta por 95 obras de 29 artistas diferentes. Los trabajos pertenecen a la primera década del siglo XXI hasta la actualidad, algunas de ellas adquiridas por el centro recientemente. Nombres conocidos, que ya han pasado con anterioridad por las salas del museo con proyectos individuales o en colectivas, comparten espacio con otros que por primera vez expondrán sus obras en el CAC Málaga.
18.11.2015
---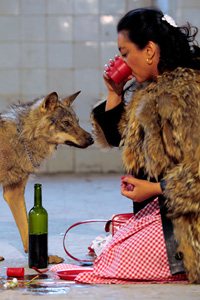 2015
Rêves éveillés
TAP Théâtre Auditorium de Poitiers, Miroir hors les murs
Poitiers, Francia / Poitiers, France (FR)
Les Beaux-Arts concrétisent dès la saison 2015-2016, hors les murs, le projet culturel du Miroir, la salle d'exposition qui sera située au cœur du centre-ville. Innovant, le plus largement ouvert à tous les modes d'expression plastique, le Miroir est un projet singulier qui vient repenser l'idée de l'exposition. Au cœur du TAP, le Miroir hors les murs invite Yannick Miloux, directeur artistique du FRAC-Artothèque du Limousin, à concevoir cette exposition où il propose une sélection d'œuvres issues des collections d'art contemporain de la nouvelle région (FRAC Aquitaine, FRAC-Artothèque du Limousin, FRAC Poitou-Charentes) qui mettent en scène ou spéculent sur des thèmes liés à l'enfance. Contes, fables et autres histoires (plus ou moins) drôles sont revisités par des artistes et posent, bien sûr, les questions de l'interprétation et de la transmission. Au programme des œuvres de Pilar Albarracin, Jeff Koons, Carsten Höller, Regina Möller, Alain Séchas, Georges Tony Stoll, Patrick Tosani, Carl Emanuel Wolff.
07.10.2015 / 07.11.2015
---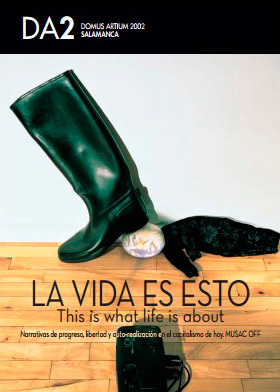 2015
La vida es esto. Narrativas de progreso, libertad y auto-realización en el capitalismo de hoy. MUSAC OFF
DA2 Domus Artium 2002
Salamanca, España/ Salamanque, Spain (ES)
La exposición La vida es esto. Narrativas de progreso, libertad y auto-realización en el capitalismo de hoy — MUSAC OFF, es una propuesta que surge a partir de la lectura de la colección del MUSAC de Léon en torno a una serie de obras que reflexionan acerca de la sociedad actual en el capitalismo de hoy: desde la globalización, la desregulación y la liberalización de mercados, pasando por la democracia, la libertad y la seguridad, hasta el éxito y las expectativas personales. Los diferentes artistas aquí reunidos...+info
08.10.2015 / 31.01.2016
---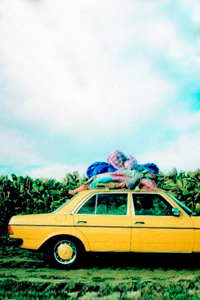 2015
Another Part of the New World
Moscow Museum of Modern Art
Moscú, Rusia / Moscow, Russia (RU)
The Moscow Museum of Modern Art presents art from the collection of the Centro de Arte Dos de Mayo (CA2M) of the Regional Government of Madrid and ARCO Collection, Madrid. The exhibition bringing together more than 30 artists is to open in the Museum's main building at 25, Petrovka Street. The project participants with their light installations, large-scale objects, contemporary paintings, drawings, photos and videos will attest to the diversity of the regional art scene, their works taken together forming a coherent whole entitled Another Part of the New World.
22.09.2015 / 29.11.2015
---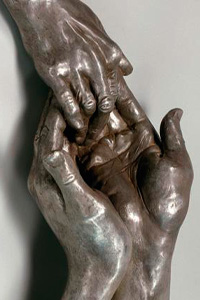 2015
À l'ombre d'Éros – L'amour, la mort, la vie!
Monastère Royal de Brou
Bourg-en-Bresse,Francia / Bourg-en-Bresse, France (FR)
Le monastère, mausolée construit par amour, incarne Éros (dieu de l'amour) et Thanatos (dieu de la mort). Ces deux thématiques universelles sont par les artistes. Le visiteur est invité à un récit initiatique le conduisant de la naissance à l'amour, de la maturité à la mort, vers l'espoir d'une possible renaissance. À l'ombre d'Éros est une immersion dans toutes les formes d'art contemporain, donnant à voir le travail d'artistes connus internationalement, mais aussi d'artistes émergents, qui invite à porter un regard neuf sur le monument.
03.06.2015 / 04.01.2016
---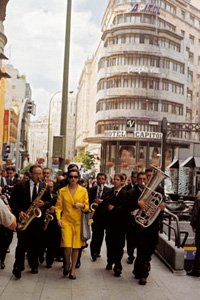 2015
Accrochage 3. Pop & Musique/Sound
Fondation Louis Vuitton
París, Francia / Paris, France (FR)
Proposes work in the form of environments, sculptures and video. Be it symphonic, popular, choral or instrumental, music is integral to the work of the artists presented.
The artists presented are: Marina Abramovic, Pilar Albarracín, Ziad Antar, Ulla von Brandenburg, John Cage, Rineke Dijkstra, Cyprien Gaillard, Douglas Gordon, Mark Leckey, Philippe Parreno,Jaan Toomik, Hannah Weinberger.
03.06.2015 / 04.01.2016
---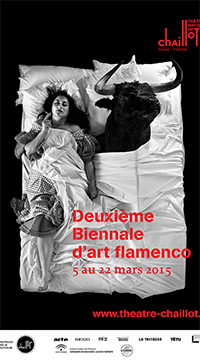 2015
2e Biennale d'art flamenco Coreografías para la salvación
Théâtre National de Chaillot
París, Francia / Paris, France (FR)
Marzo / March

---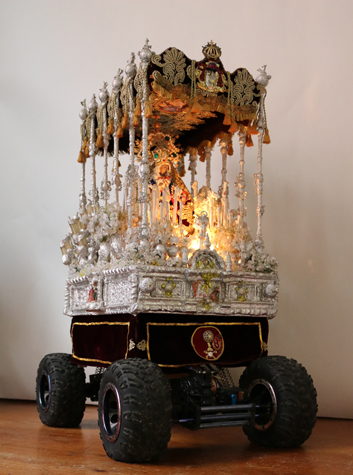 2014
La Calle del Infierno
Galerie GP & N Vallois
París, Francia / Paris, France (FR)
Marzo / March

---