Textos (selección) / Texts (selection)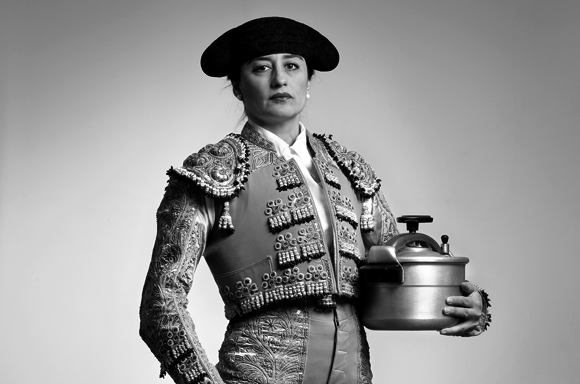 Confabulare d'artiste

Elena Sacchetti
© de los textos: sus autores
En Fabulations las ideas que vertebran el trabajo de Pilar Albarracín se articulan una con otra, como si se tratase de una cadena de eslabones solidamente atados, ya que cada pieza mantiene una relación semántica con las que la acompañan y, a su vez, un diálogo con la producción anterior de la artista. Se origina, así, un recorrido donde el punto final reconduce hacia el principio.
DESCARGAR TEXTO COMPLETO

In Fabulations, the ideas that form the backbone of Pilar Albarracín's work act in a sequence, as if they were a series of securely connected links in a chain. This is because each work has a semantic relationship with its companion piece and, at the same time, engages in a dialogue with the artist's earlier works. This creates an itinerary whose end leads back to the beginning.
DOWNLOAD FULL TEXT

Dans Fabulations, les idées qui constituent les piliers du travail de Pilar Albarracín s'articulent les unes avec les autres, telle une chaîne aux maillons solidement attachés. Chaque pièce a un rapport sémantique avec ses voisines et établit un dialogue avec les œuvres précédentes de cette artiste. Et toutes créent un parcours dont le point final ramène au début.
TELECHÁRGER LE TEXTE INTÉGRAL